Unlock Our Free Whitepaper
Gain full access to "Rethinking Patient Care" in seconds and discover actionable tips and useful insights.
Here are just a few of the actionable insights you'll find in "Rethinking Patient Care":
What triage and workflows can help you tap into the power of patient portals?
Which apps will help your patients most?
How can satisfaction surveys empower your patients?
Healthcare Consumerism 101
Many patients no longer see the necessity of having a primary care provider and others simply don't have the time to travel to a doctor's office and sit in the waiting room until called. According to a 2015 survey, 34 percent of millennials prefer to drop in at a retail clinic when they get sick, and 25 percent opt for an acute care clinic.3 In today's high-tech world, patients demand quality patient-care along with convenience and connectivity.
Increasingly, patients see healthcare through a retail lens — a trend known as "healthcare consumerism." While many physicians have struggled with and often resisted the move toward more technology in healthcare, patients are already there. The McKinsey 2017 Consumer Health Insights Survey found that healthcare consumers are focused on digital options. When respondents were asked which companies they thought healthcare providers should emulate, they named technology innovators such as Amazon, Google, and Apple.4 This likely isn't because healthcare consumers have firm opinions about the business model of healthcare. It's because they like the ease of doing business with those tech giants. What Amazon and Apple do best is make it easy for people to do business with them. They've trained a generation to expect this kind of ease in all their transactions and, for these consumers, healthcare is no different.4
Involving the 21st Century Patient
A series of landmark studies by the RAND Corporation found that as patient financial responsibility for care increased, utilization of healthcare declined. RAND observed that patients with the highest level of cost sharing reduced their use of healthcare by 30 percent across the board, and were even 23 percent less likely to be hospitalized.5
Put another way: "As patients pay more out-of-pocket expenses in the form of higher deductibles and copays, they become more invested in the economics and delivery of healthcare. Patients today expect more time with their physicians," says Karen Lake, a healthcare consultant. "They have more questions and they expect answers. They are far more involved in their own healthcare."
Patients are also far better informed about healthcare and more actively involved in their care than patients were in the past. They draw on the wealth of information available to them online to partner with their physicians.6
Informed and engaged patients can make excellent partners. The trick, of course, is to be a source of reliable information so your patients won't have to look elsewhere. Information gleaned from Google searches and Twitter feeds is not always reliable and can confuse patients. However, it is easy to counter this. Engaging on social media and posting health information on your website gives you a chance to correct misinformation and to become patients' go-to source for health information.
Inform, Clarify, Engage
Carrie Ball, MD, an obstetrician-gynecologist (OB-GYN) who practices in Houston, Texas, says that in her 11 years of practice she has never known a time when patients didn't arrive with information and opinions. That doesn't necessarily mean they are well-informed, however. "I have always struggled with Google," she says. Her patients often come to their visits with unreliable information. "When I'm counseling patients about IUDs, for example, they often say 'I've read that they're dangerous.' Then I explain to them that people don't go online when everything is fine. The information you're getting online is not unbiased." It's usually fairly easy to straighten out misconceptions, she says — and it gives her a chance to provide a handy lesson in critical thinking.
In addition, studies have shown that empowered patients are far more likely to take their medications as prescribed and make an effort to implement the lifestyle changes you recommend. In a meta-analysis published in 2017, 59 out of 66 studies found a positive link between medication adherence and patient empowerment.7
The education doesn't stop when patients leave the office. In a good physician-patient relationship, the physician will be the first place the patient turns to when he or she has questions. This can be done by checking the practice's website, portal, or by getting in touch with the provider via direct messaging. These communication tools strengthen the patient-provider relationship, which in turn improves outcomes.
A study in the 2018 Annals of Family Medicine found that "an ongoing patient-physician relationship is strongly associated with lower total healthcare costs and decreased hospitalization rates." The authors of the study describe this kind of care as one in which "knowledge, trust, and respect have developed between the patient and provider over time, allowing for better interaction and communication."8
According to Kathryn Stout, MD, MBA, an OB-GYN and president of Virginia Women's Center in Kilmarnock, Virginia, this doesn't happen in what she calls a "one and done" situation. "True value develops when a relationship is established between a trusted provider and the patient and continues to grow as the patient progresses through life stages," she says.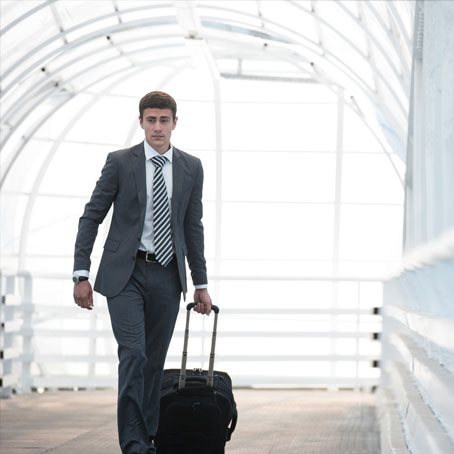 "Patients today expect more time with their physicians. They have more questions and they expect answers. They are far more involved in their own healthcare."
– Karen Lake, Healthcare Consultant


One of the best ways to engage patients is to use secure messaging via the patient portal and website postings, which allow you to stay in touch with patients between visits.


Proactively educating your patients gives you a chance to correct misinformation patients have picked up online.

Having a social media presence is essential for staying in touch with today's healthcare consumers.
Chapter One: Review Quiz
Rethink-Patientcare-Chapter-01
Citations
1. Medscape National Physician Burnout & Depression Report 2018
2. Trends In Primary Care Visits
3. Survey: 5 Millennial Trends Altering the Delivery of Healthcare
4. Healthcare consumerism 2018: An update on the journey
5. Analysis of High Deductible Health Plans
6. The Everything Guide to Millennials
7. Is patient empowerment the key to promote adherence?
8. Higher Primary Care Physician Continuity is Associated With Lower Costs and Hospitalizations
9. Lags in Interoperability and Enterprise Mobile Tech Strategy Don't Impede Secure Messaging Adoption, Black Book Cybersecurity Survey
10. National Institutes of Health
11. Social Media Fact Sheet
12. Patient Satisfaction Survey as a Tool Towards Quality Improvement
13. 35 Customer Experience Statistics You Need to Know for 2019
14. Final Policy, Payment, and Quality Provisions Changes to the Medicare Physician Fee Schedule for Calendar Year 2019
© 2020. Privia Health. All Rights Reserved.