Unlock Our Free Whitepaper
Gain full access to "Rethinking Patient Care" in seconds and discover actionable tips and useful insights.
Here are just a few of the actionable insights you'll find in "Rethinking Patient Care":
What triage and workflows can help you tap into the power of patient portals?
Which apps will help your patients most?
How can satisfaction surveys empower your patients?
Convenience & Availability in the Modern World
Before you can start building and maintaining relationships, you have to get the patients to commit to that relationship, and that requires embracing modern technologies. The McKinsey 2017 Consumer Health Insights Survey found more than 80 percent of patients were willing to get care at a retail clinic, and use of these clinics more than doubled between 2013 and 2016.4 Clearly, today's patient values convenience over continuity of care. Staying ahead in this environment requires learning from the competition and offering patients some of the value they get from these clinics.
The first lesson is availability. "You have to meet the patient wherever and whenever she needs, based on what she needs and wants," says Stout. "In certain age groups, this is the only way they will get the care they need." Extended hours and accepting walk-ins are essential. "When someone has a urinary tract infection, they need to see the doctor that day." Stout recommends hours that start closer to sunrise and last beyond sunset, and weekend hours, too. This doesn't mean you'll have to work round the clock. Stout recommends shifting your hours from when it is convenient for you to be in the office to when it is convenient for patients to be there.
Virtual Visits: Your New Best Friend
Extended hours may no longer be enough, however. Patients — particularly millennials — are quickly embracing telehealth and virtual visits. Viet Nguyen, DO, a Falls Church, Virginia, internal medicine physician who specializes in treating addiction offers extended hours, including Saturday appointments, but also uses telehealth after 5 p.m. on weekdays. He says telehealth is very popular with his younger patients.
Virtual visits are relatively new, and take a little getting used to, especially on the physicians' side. You have to incorporate them into your workflow and get comfortable with the interface. "We typically find that after the first five to seven visits, the doctor gets the hang of it and really starts to connect the dots on how to best fit this into his or her practice workflow and style," says Graham Galka, vice president of new product development at Privia Health. Setting aside blocks of time — such as during lunch hours or just after 5 p.m. — when patients are likely to have a few minutes for the visits can make it easier to fit these into your schedules.
Telehealth Troubleshooting
Telehealth is undoubtedly worth the effort. "Our organization sends e-surveys to patients post-visit, and for us, virtual visits rate as good as or better than in-person visits," Galka says. This is not being embraced only by millennials, either. Telehealth is also a great option for patients who have disabilities that make it difficult to get to the doctor and for elderly patients who can't drive or manage public transportation. With telehealth, patients will no longer find themselves saying, "I think I may have the flu, but I feel too lousy to go to the doctor."
The biggest concern patients have is making sure the technology works smoothly. Having many points in the scheduling process prior to the visits to test the video camera, microphone, and internet connection makes the process much easier and helps ensure patient satisfaction.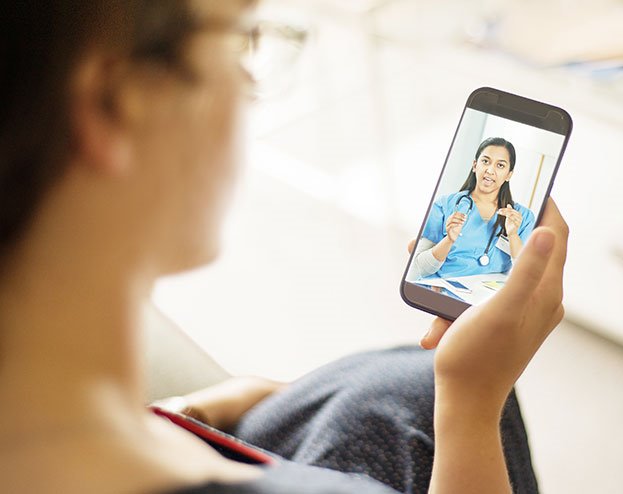 "You have to meet the patient wherever and whenever she needs, based on what she needs and wants. In certain age group's, this is the only way they will get the care they need."
– Kathryn Stout, MD, MBA, OB-GYN and President, Virginia Women's Center in Kilmarnock, Virginia

Staying competitive in today's healthcare market requires making your services convenient to patients. Extended or weekend hours and virtual visits are great ways to do this

Setting up your appointment schedule to accommodate walk-ins is another way to increase convenience.

Telehealth and virtual health provide today's healthcare consumers with options that keep them from fleeing to retail and acute care clinics.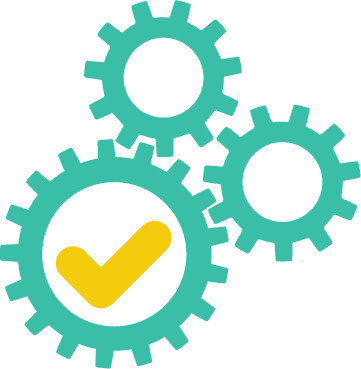 Enhance the patient experience by field-testing your telehealth technologies to ensure that all features run smoothly.
Chapter One: Review Quiz
Rethink-Patientcare-Chapter-02
Citations
1. Medscape National Physician Burnout & Depression Report 2018
2. Trends In Primary Care Visits
3. Survey: 5 Millennial Trends Altering the Delivery of Healthcare
4. Healthcare consumerism 2018: An update on the journey
5. Analysis of High Deductible Health Plans
6. The Everything Guide to Millennials
7. Is patient empowerment the key to promote adherence?
8. Higher Primary Care Physician Continuity is Associated With Lower Costs and Hospitalizations
9. Lags in Interoperability and Enterprise Mobile Tech Strategy Don't Impede Secure Messaging Adoption, Black Book Cybersecurity Survey
10. National Institutes of Health
11. Social Media Fact Sheet
12. Patient Satisfaction Survey as a Tool Towards Quality Improvement
13. 35 Customer Experience Statistics You Need to Know for 2019
14. Final Policy, Payment, and Quality Provisions Changes to the Medicare Physician Fee Schedule for Calendar Year 2019
© 2020. Privia Health. All Rights Reserved.