Get in Touch With Us
Submit the form below and a member of our team will be in touch.
Independent practices have a lot to juggle between providing top-notch patient care, generating revenue, mastering technology, and staying ahead of the curve.
Do you have all of the right resources in place for your practice to excel? Take our quick quiz to identify your practice's strengths and areas for growth and to receive feedback customized for independent practices that can help take your practice to the next level!

TAKE THE QUIZ
Answer a few questions about your office and skills.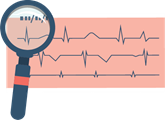 GET YOUR RESULTS
Learn what your practice's pain points are and find solutions.

CONTACT US
Speak with a representative about ways to elevate your practice.